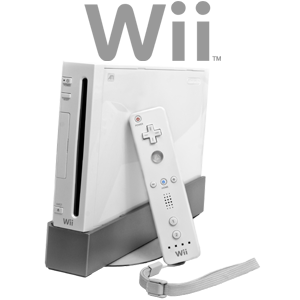 Nintendo Wii Console
Released: 7th of December 2006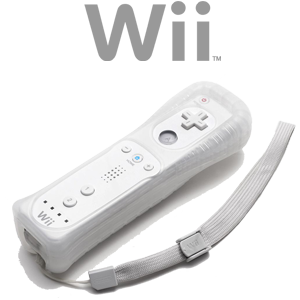 Nintendo Wii Remote
Released: 7th of December 2006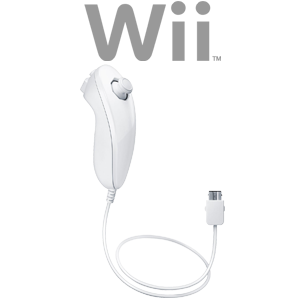 Nintendo Wii Nunchuk
Released: 7th of December 2006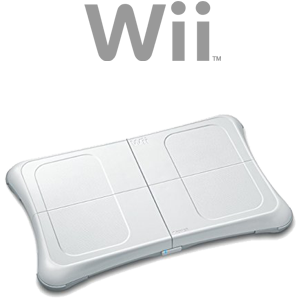 Nintendo Wii Balance Board
Released: 8th of May 2008
6 games are compatible with the Nintendo Wii Balance Board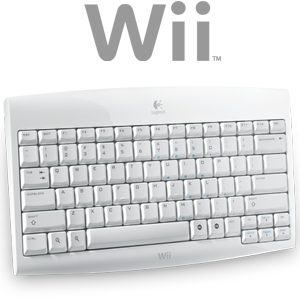 Logitech Cordless Keyboard for Wii
Released: 13th of October 2008
Specifications
Height: 21.9 mm or 0.86 inches
Width: 300.6 mm or 11.83 inches
Depth: 166.3 mm or 6.55 inches
Weight: N/A
From Amazon
Surf and search easier on Wii with Logitech's
Cordless Keyboard for Wii
Licensed by Nintendo, the Logitech Cordless Keyboard for Wii makes communication, browsing, and searching easier by enabling natural typing for easy surfing, searching, and sharing on the Wii Internet Channel and in chat-oriented games from up to 30 feet away from the console. Licensed for Wii to ensure that both its design and technical specifications are fully Wii compatible, it features a compact, slim design that blends into living room settings; easy setup (just plug in the receiver and keyboard works instantly); and Wii system keys such as Zoom In/Out, Forward/Back, Quit, and OK buttons that make navigation simple.
Features
2.4 GHz wireless technology offers range of up to 30 feet
Licensed for Wii to ensure both design and technology compatibility
The compact, slim design blends into living room settings
Easy setup - simply remove the receiver from keyboard and plug it into your console
Wii system keys make navigation simple
What's in the Box
Logitech Cordless Keyboard for Wii
2.4 GHz USB mini-receiver
Quick-start guide
2 AA batteries
English (U.S.) language. Only for use with English language setting in Wii operating system.
System Requirements:
Wii Gaming Console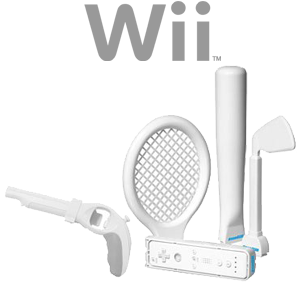 Play & Zap Soft Sports Kit for Nintendo Wii
Released: 28th of February 2008
Baseball, Tennis and Golf can now be played with the feeling of a real bat, racket and club. With the easy to use snapin design and child safe soft foam you will be experiencing true wireless virtual game play within seconds. Includes a QuickDraw gun that works great with all shooting games.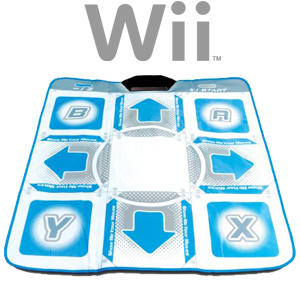 Wii Dance Dance Revolution Mat
Released: 17th of April 2008
15 games are compatible with the Wii Dance Dance Revolution Mat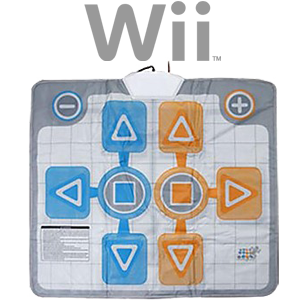 Wii Family Trainer Mat
Released: 28th of May 2008
1 game is compatible with the Wii Family Trainer Mat