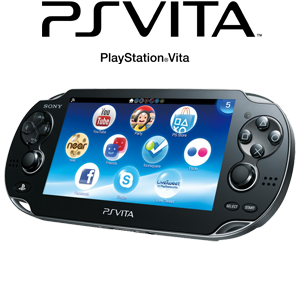 PlayStation Vita Console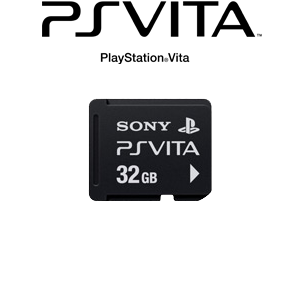 PlayStation Vita Memory Card

From EBGames
Enjoy all of your digital entertainment with the 16GB PlayStation Vita Memory Card. Store your game saves, PSN downloads, and personal media on this memory card.
The Official PlayStation Vita Memory Card
Required for most game play on PS Vita
Store game saves, PSN downloads, and personal media
Provide storage for up to*:

8 - 16 full PS Vita games
23 Movies
9,136 Songs
6,400 Photos
* Or any combination of the above media. Calculations based on 1.75GB - 3.5GB average for full PS Vita games, 1.3GB average for movies, 3.5MB average for songs, and 5MB average for photos.
PlayStation Vita Game Traveller Case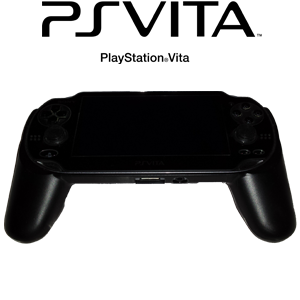 PlayStation Vita Grip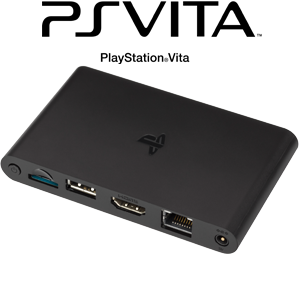 PlayStation TV
Released: 14th of November 2014
Instead of featuring a display screen, the console connects to a television via HDMI. Users can play using a DualShock 3 controller (with functionality for DualShock 4 controllers added with the 3.10 firmware update released on March 25, 2014), although due to the difference in features between the controller and the handheld, certain games are not compatible with PS Vita TV, such as those that are dependent on the system's microphone, camera, or gyroscopic features. The device is said to be compatible with over 100 PS Vita games, as well as various digital PlayStation Portable, PlayStation, and PC Engine titles, along with a selection of PlayStation 3 titles streamed from the PlayStation Now service. The device is technically referred to by Sony as the VTE-1000 series, to distinguish it from the handheld PCH-1000/2000 series PS Vita models.
According to Muneki Shimada, Sony Director of the Second Division of Software Development, the original PCH-1000 series PlayStation Vita already includes an upscaler that supports up to 1080i resolution, however it was decided that the idea for video output for the original Vita was to be scrapped in favor for releasing the PlayStation Vita TV as a separate device for television connectivity. The in-built scaler has been removed from the PCH-2000 series PlayStation Vita model.
The system supports Remote Play compatibility with the PlayStation 4, allowing players to stream games from the PlayStation 4 to a separate TV connected to PS Vita TV, and also allows users to stream content from video services such as Hulu and Niconico, as well as access the PlayStation Store. PS4 Remote Play functionality for the PS Vita TV gained full support with the release of the 1.70 PS4 firmware update. The device includes the software features of the PS Vita, such as the Web browser and email client. There are future plans for media server and DLNA support for remote video streaming and image/audio file transfer.
The console measures 6.5 cm by 10.5 cm, about the size of a pack of playing cards.
It is charged with (and ships with) the same model/type of charger used for the original PlayStation Portable.
132 games are compatible with the PlayStation TV